Professor Andrew Campbell, Executive Director, ACIAR, provided closing remarks and a summary of the Australian Landscape Conference 2023.
Journeys through life and landscapes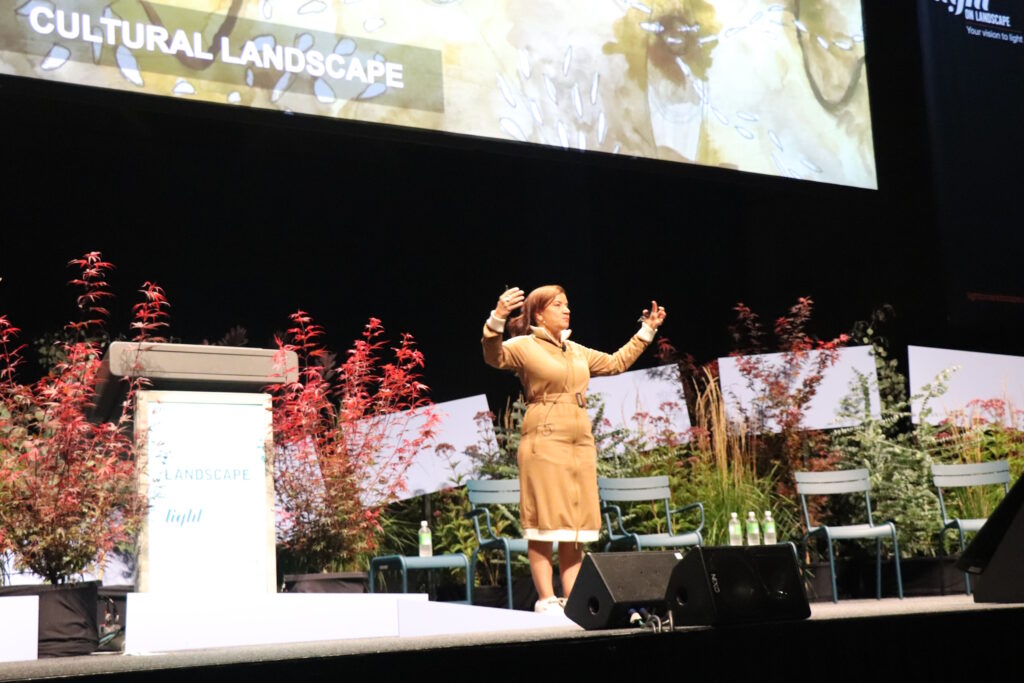 We heard from real legends – Claude, Fergus, Luciano, Teresa, Midori, Sean, Alison and Julian – creative artists working with living, evolving, dynamic palettes – and how they have learned along their distinctive journeys. And the extraordinary places they have created and curated.
Professors' Yu and (Rob) Adams reassured us that it is possible to correct some of our mistakes in the built environment, with water-sensitive, greener, smarter, more walkable, ridable, liveable and attractive cities. Both in a context of authoritarian, centralised planning, and in the messier context of Melbourne with local, state and federal governments, electoral cycles, influential developers, activists NGOs and invested citizens, voters and residents.
Claude also – community engagement to exert pressure to overcome bureaucratic inertia and conservatism and risk avoidance in creating amazing spaces with nuance, subtlety, startling originality and always wit. Absolutely inspiring. Dog park will never be the same….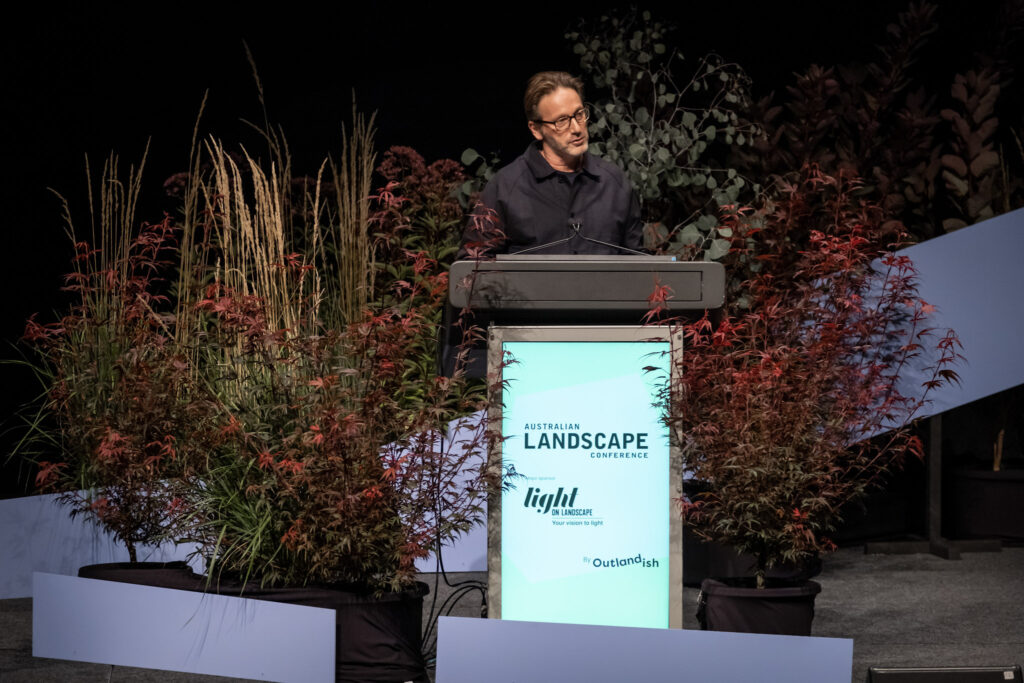 Astonishing achievements of these leaders and their teams, over decades. Reassuring that its still all possible to have ambitious strategies and then implement them in a complicated, contested urban settings, despite all the imperfections of our governance. Don't underestimate how hard it is, how much determination, persuasion and no doubt rat cunning is required to transform the built environment to improve the public realm.
'A framework for engaging with the world' Georgina. Wonderful to hear from someone who shares a love for Wendell Berry, Aldo Leopold, Michael Pollan. Important hierarchy of narrative, word and actions.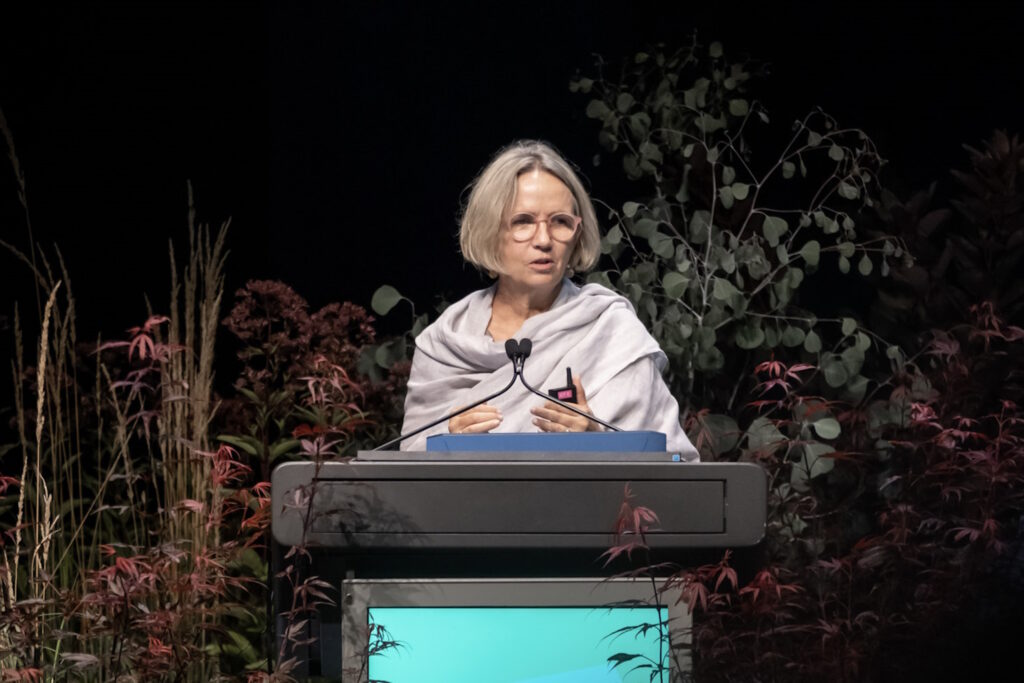 Teresa – 'don't start designing for beauty' – it should emerge if you get the other principles right – economy, sustainability, honouring nature.
Sean Hogan – thinking outside the boxwood, and again with thoughtful community engagement, including homeless people. Understanding steep rainfall gradients.
Midori – raising the bar on carbon offset projects to where it absolutely needs to be – nature positive, water/smart, landscape sensitive and socially innovative. The Tokachi Forest needs to be widely known and thank you for your efforts despite COVID keeping you from the stage.
'Just deep joy' expresses the impact of many of the amazing places conceived, created and curated by our amazing speakers who have filled our minds over the weekend. 'Balance and Rhythm', Spatial and temporal, seasonal, spiritual and cultural.
Thank you, Fleur and family and speakers.